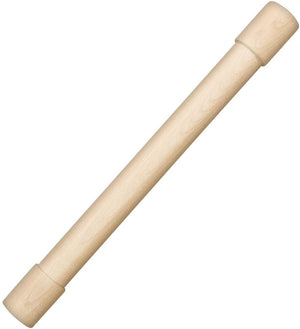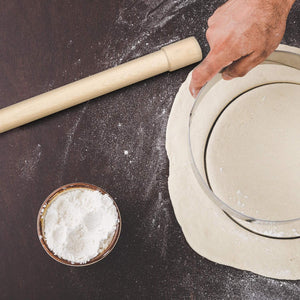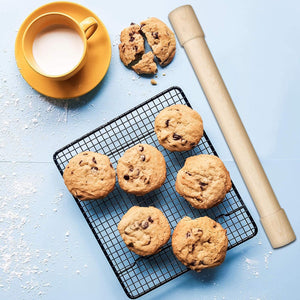 Premium Rolling Pins - Deluxe Baking Tools by Saint Germain Bakery  
IMPECCABLE CRAFTSMANSHIP: Beautifully made from pure beech wood that is crafted against cracks and bends. Sturdy, well-designed and built to last.
OUTSTANDING PERFORMANCE: Sleek and has fixed height of 1/8 inch, your dough is rolled out at a consistent thickness of 1/8 inch.
SAFE AND NON TOXIC: Natural, durable baking tool made of beech wood that does not have any harmful toxins and chemicals.
TOP PERFORMANCE GUARANTEE - We guarantee these rolling pins will perform exceedingly well and enable you to bake beautiful breads and pastries. If you feel it fell short of your expectation, simply return it for a FULL REFUND.