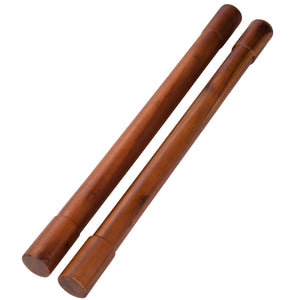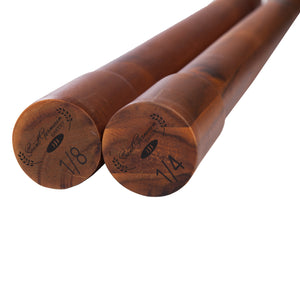 Premium Acacia Rolling Pins Set of 2 24" - Deluxe Baking Tools by Saint Germain Bakery  
IMPECCABLE CRAFTSMANSHIP: Beautifully made from pure acacia wood that is crafted against cracks and bends. Sturdy, well-designed and built to last.
OUTSTANDING PERFORMANCE: Sleek and solid, our wooden rolling pins are perfect for prepping homemade pizza, bread, cookies and more. Built with a snug, secure grip to reduce slipping off your hands.
SAFE AND NON TOXIC: Natural but durable baking tool made of pure acacia wood that does not have any harmful toxins and chemicals. It is also non stick which makes baking hassle free.
EXCELLENT SIZES: Measured at 24'', these pins are infallible tools for rolling pie crusts, bread, pizza and cut out cookie doughs evenly.
TOP PERFORMANCE GUARANTEE: We guarantee these rolling pins will perform exceedingly well and enable you to bake beautiful breads and pastries. If you feel it fell short of your expectation, simply return it for a FULL REFUND.