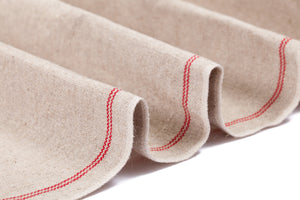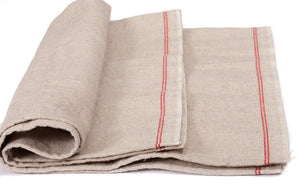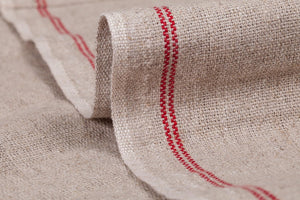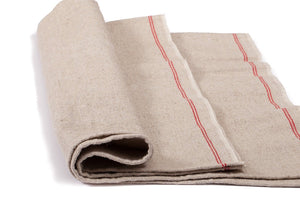 Saint Germain Premium Professional Bakers Extra Large Couche 35"x26" from France - Heavy Duty Proofing Cloth 100% Natural Flax Linen
AUTHENTIC 100% FLAX LINEN: Top quality French import, extra large couche fabric, 35x26 inches, is of premium professional quality, made from 100% natural flax linen, untreated and unbleached.
PROFESSIONAL HEAVY DUTY: Proofing couche fabric is made of heavy duty, professional grade fiber.
TOP FOR FOOD SAFETY: Rest assured any food safety concerns as this fabric was directly imported from a highly reputable, specialized manufacturer in France.
TAILORED AND PACKAGED IN THE U.S.A: Saint Germain hand tailored the imported flax linen to specifications while paying great attention to attain durable seams for lasting usage. Packaged with durable storage bag to put be conveniently put away when done.
TOP PERFORMANCE GUARANTEE: We guarantee the bakers couche will perform exceedingly well and enable you to bake beautiful breads. If you feel it fell short of your expectation, simply return it for a FULL REFUND.
DOCUMENTATION: