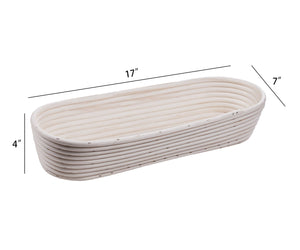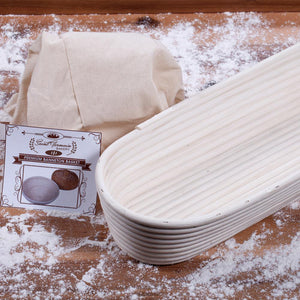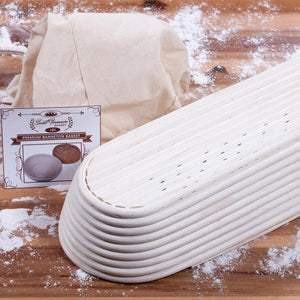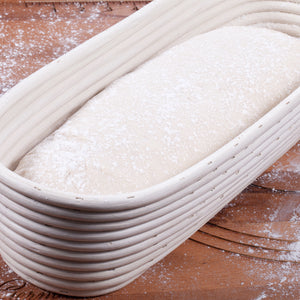 Premium Long Oval Banneton Basket with Linen Liner - Perfect Oblong Brotform Proofing Basket for Making Beautiful Bread
EXCELLENT CRAFTSMANSHIP: Beautiful handmade using natural rattan, absolutely free from dye and free from chemicals. Made with love and care by a small family business in Vietnam.
SPLINTER-FREE, SMOOTH AND NON-STICK: Carefully crafted to always expose smooth surface. With sufficient dusting, dough will easily stay in shape as well as slipping out smoothly onto baking surface.
EASY CLEANING: Use with the provided cloth liner, if desired. Without the liner, your banneton basket still does not need much cleaning. Simply shake the excess flour out after each use, and if dough has stuck to it, wait till it dries, then use a stiff brush to take it off.
LARGE ACCOMMODATING SIZE: Very large size, perfect for making large loaf. Measures 17 by 7 by 4 inches.
TOP PERFORMANCE GUARANTEE: We guarantee the basket will perform exceedingly well and enable you to bake beautiful breads. If you feel it fell short of your expectation, simply return it for a FULL REFUND.
DOCUMENTATION: