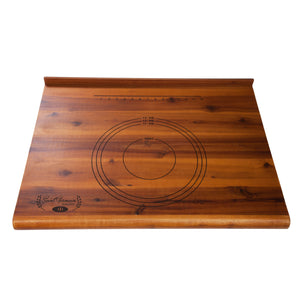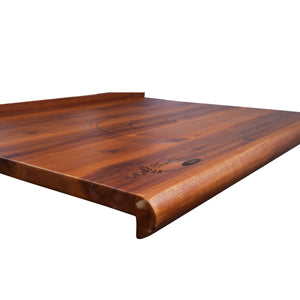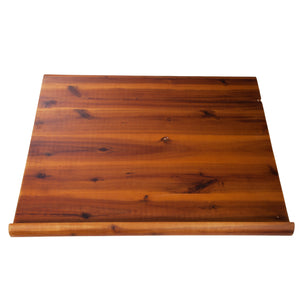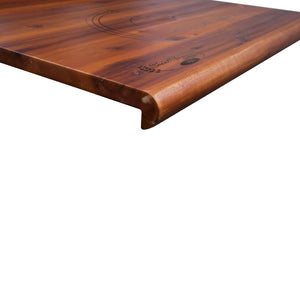 Premium Acacia Kneading Board 28" x 22" x 1" - A Deluxe Pastry Board by Saint Germain Bakery 
IMPECCABLE CRAFTSMANSHIP: Well-designed, elegant, and sturdy. It is also crafted against cracks and bends after extended use.
STABLE HEAVY DUTY DESIGN: Solid, thick acacia wood along with lipped edge keep the board flushed to the countertop, providing extremely solid and stable surface for kneading and shaping dough.
EFFICIENT DOUBLE DUTY: Reversible board surfaces; one side is completely smooth and the other side contains commonly used pie dimensions as well a ruler.
ACCOMMODATING LARGE SURFACE: Measured at 28" x 22" x 1", its large surface can accommodate virtually all dough work of any recipe. It provides an extremely comfortable and spacious surface to work in.
TOP PERFORMANCE GUARANTEE: We guarantee the bread lame will perform exceedingly well and enable you to bake beautiful breads. If you feel it fell short of your expectation, simply return it for a FULL REFUND.
DOCUMENTATION: