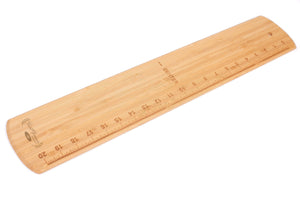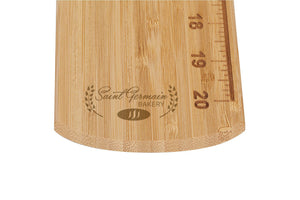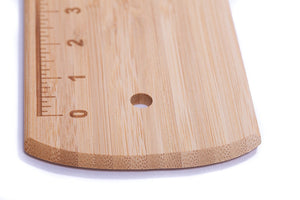 Premium Baguette Transfer Peel - A Beautiful Baguette Flipping Board by Saint Germain Bakery
BEAUTIFUL CRAFTSMANSHIP: Well-designed, elegant, and professional baguette transfer peel. Not only it is beautiful to look at, its texture and weight are designed to feel perfect in the hands.
EXTREMELY FUNCTIONAL: Bevelled edges enable rolling the dough onto the peel and off to the baking surface easily. There's also a hole for hanging to store away and a handy built-in ruler for measurements.
EZ-PICKUP DESIGN: The shorter sides are also designed to be slightly unlevel so that picking up the board while it lies on a flat surface would also be effortless.
PERFECT SIZE: At 22.5" x 4" x 0.25", it is not too long, not too short, but perfect. This length is slightly shorter than a standard home oven's width for easy placement of dough onto baking stone.
TOP PERFORMANCE GUARANTEE: We guarantee the transfer peel will help you to transfer your shaped dough effortlessly while keeping its shape. If you feel it fell short of your expectation, simply return it for a FULL REFUND.
DOCUMENTATION